I blog and I vlog. Sounds like the start of a poem. Vlogging started as essentially 'video blogging,' a trend from the early days of YouTube. You talk to a camera, about whatever. It's a style of video making that is still strong today and one I partake in. But the difference is that you can produce many other types of videos whereas on your blog you are always blogging. So it's more accurate to say that I blog and
I make videos
, some of them are vlogs.
I talk to my camera unafraid and editing a video for hours on end is more entertaining to me than playing video games. Un-anonymously opening up to the world is not for the faint of heart, you can hid behind a blog, behind the words, but in video you are exposing yourself. That's one of the reasons I only shared my short films for the first 4 years of the website's life. 5 years ago though, I started to post vlogs. I have been blogging publicly for much longer than YouTube's been around. Though I've been writing and making videos my whole life.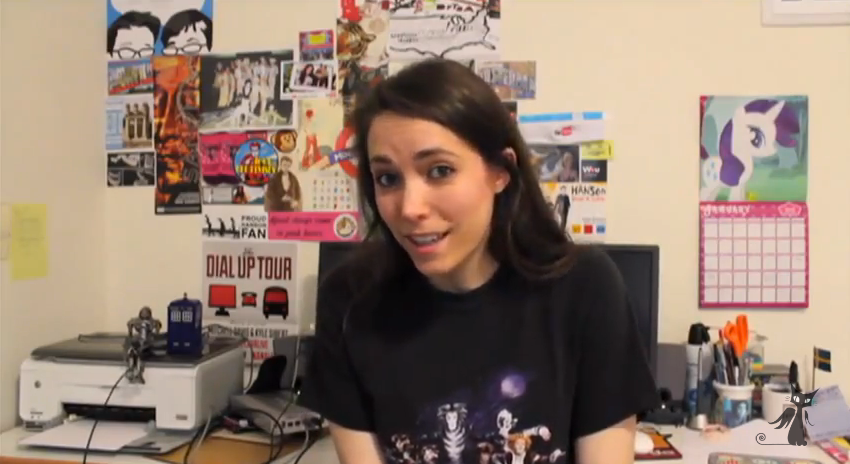 The trick to doing both is understanding the communities, they are both very different. The basics to getting involved are the same, follow blogs and subscribe to channels and comment comment comment! The differences tend to relate to ads and sponsorships. Where blog ad swapping is completely normal and accepted, sub for sub is looked down upon (and for good reason).
I am going to explore the similarities and differences in my live show,
YouTube Talk with MagicCatJenny
this Sunday at
4pm EST
here
. I'll be interviewing Mo from
Moexplores
about doing both blogging and vlogging. We'll share some videos from other blogger/vloggers and answer any questions people have in the live chat. For updates on the day follow the show's twitter,
YTTalkPodcast
I hope you join us!