Don't you love this photo? It's from inside my friend's New York apartment. I miss New York already. Anyways, I wanted to let you know my advertising rates for the month! Advertising space is sold though my
Storenvy shop
so head over there to check it out. If you'd like me to design your ad for you I will as part of your purchase. I am also still doing ad swaps so let me know if that's more your style. For more info check out my
Sponsor page
.
Large Ad Space $5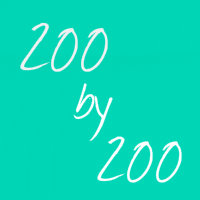 Each large ad space lasts 30 days and are 200x200 pixels. There is one Large at a time and it's located above all other ads on the right side of the blog. You will also get priority slots for guest posts & giveaways.
One slot open.
Small Ad Space $3
Each small ad space lasts 30 days and are 100x200 pixels. They are located directly below the large ads.
Click the images to purchase! I also love ad swaps, send me an email if you'd like to swap blog ads!
MagicCatJenny at gmail dot com
J.
(Stay updated with MagicCatJenny on
Bloglovin
)