There was a lot of free swag at VidCon, but there was also lots of shopping opportunists. Here are some of the awesome things I picked up, and yes the are almost all exclusively geeky fashion.
First is this
Tetris Nerd t-shirt
from
DFTBA Records
. It was designed by Alan Lastufka & Vlogbrothers. As a geeky nerdy YouTuber, I'm happy it's finally a part of my wardrobe.
I finally got this adorable wood cut owl necklace from
Lauren Fairweather
and her
Fairweather Friends
shop. I absolutely adore her shop and own two plushies from her as well. She's also a
YouTuber
and a musician. She is one of my biggest inspirations when it comes to crafting & doing YouTube. (
She blogs too!
)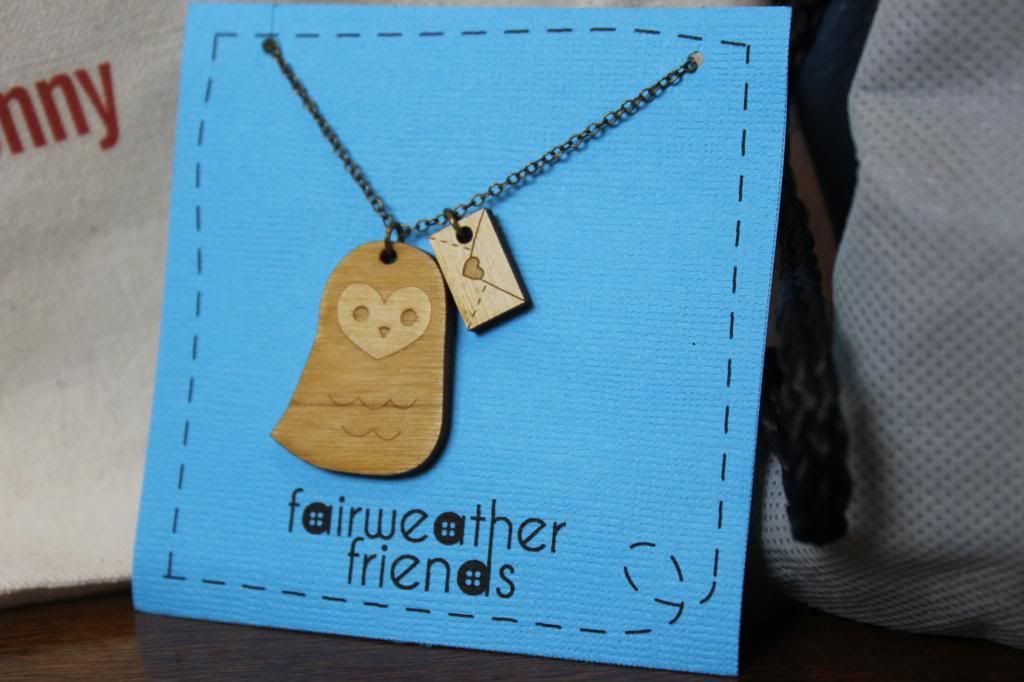 I have been meaning to get a
DFTBA necklace
from
Karen Kavett
for quite a while. She is a graphic designer and
YouTuber
and she is really really amazing. Her designs can be purchased at
DFTBA Records
. (I also got a sticker with her logo!)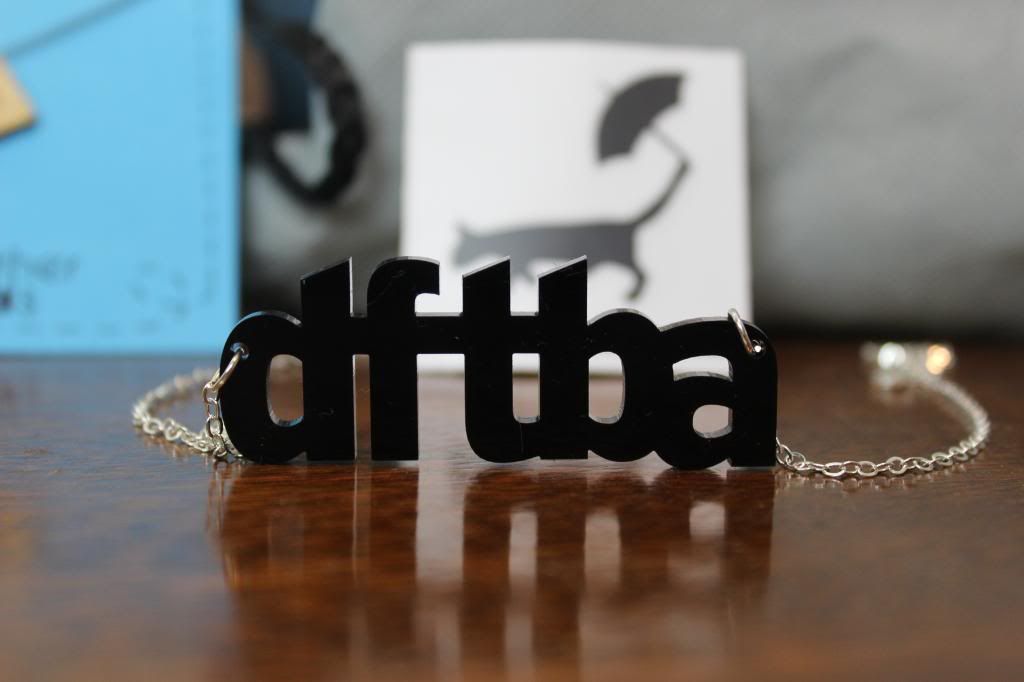 Some other things I bought at VidCon that are not pictured are two card games:
Evil Baby Orphanage
&
Story War
. I recently played them both with Jim's siblings and we had a great time!
Did you go shopping at VidCon? What awesome things did you buy? Maybe one day
my shop
will have it's own shop set up there...maybe.
J.