New Ad Shop!
Tuesday, July 23, 2013

I have a new ad shop! From now on my blog ads will be sold though my Storenvy shop. All previous ads bought through Passionfruit will stay up for their run but any future ad purchases should be made through Storenvy. If you'd like me to design your ad for you I will as part of your purchase. I am also still doing ad swaps so let me know if that's more your style. For more info check out my Sponsor page. Thanks for sticking around and lets do business!


Large Ad Space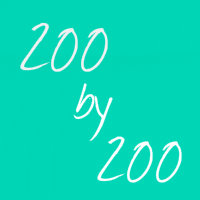 Each large ad space lasts 30 days and are 200x200 pixels. They are located above all other ads on the right side of the blog. You will get priority slots for guest posts & giveaways and I will feature your blog or shop in a 'Sponsor Love' post.
currently booked through July
Small Ad Space
Each small ad space lasts 30 days and are 100x200 pixels. They are located directly below the large ads. I will add a link your blog or shop at the end of the 'Sponsor Love' post.
Click the images to purchase! I also love ad swaps, send me an email if you'd like to swap blog ads!
MagicCatJenny at gmail dot com