Hello! I havin't done a 'meet the sponsors' post in a long time. I hope you have the time to check everyone's blogs out. They are all so wonderful for sponsoring or swapping with me, give 'em some love!
Hi there! I'm a geeky lass who lives in rural Australia with her devilishly handsome boyfriend and two cats. I love daily outfit photos, vintage fashion, Disney villains, karaoke, conventions, cosplay, crochet and cult movies. You too? Come over and check out my blog, I'm sure you'll find something there to tickle your fancy.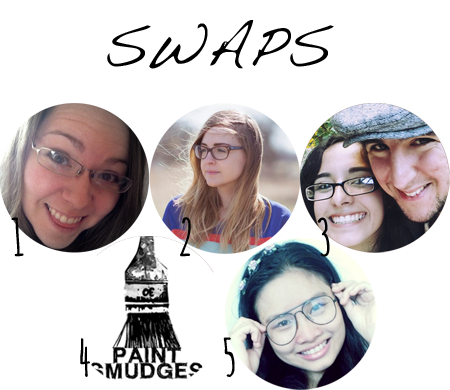 Hello! I'm Anna and I blog over at the Dusty Attic, my little place on the internet where I got to be crafty and to enjoy a little 'me' time. I blog about my little family, what we get up to, and quite often what I'm currently lusting after on the interwebs! Pop over and say hello!
I'm Amanda and I write about life with my darling fella, Will, as work and live. For the past three years we have been building our own house in WV on top of a mountain in an old abandoned apple orchard, and we have just now moved in!
Horses of Ares is a lifestyle blog and (soon to be) web design shop based in Southern California. It focuses on my daily adventures, food and recipes, a few DIY's, style and outfits, design, handmade shops and more - come visit me sometime! :)
My blog is all about art, food and life. I try to show parts of the projects I'm working on, finished artwork, any cool meals I've made lately, and then whatever else that I think might be interesting. I'm an artist in Vancouver BC, doing a lot of illustration mostly, including children's books.
Hi! I'm Mary, and Secret Obsession is my online and not-too-personal diary dedicated to documenting my life and sharing to you the things I like. :) Come on over and let's be friends!