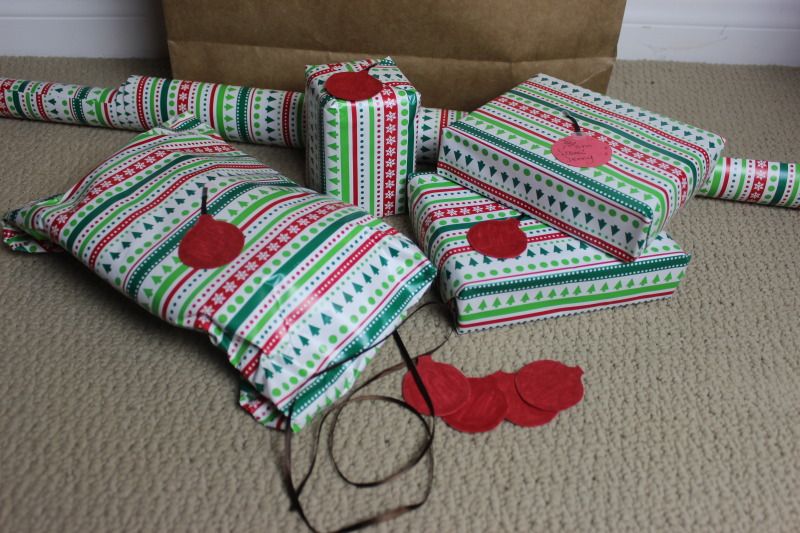 This is just a small selection of the Christmas presents I've made and bought for friends and family this year. However, this year, I wrapped them all the same way. I was inspired by a simplistic wrapping paper design I found at Targe. It was on the cheeper end of their paper but I fell in love.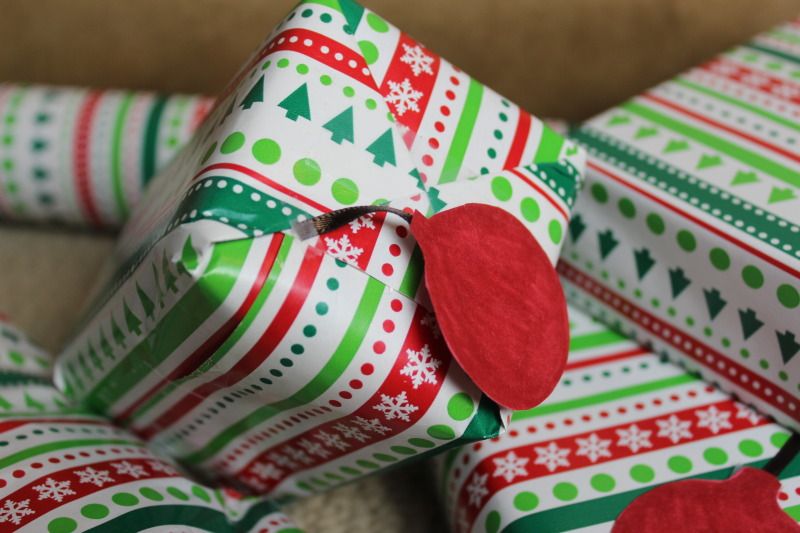 In lieu of bows, I cut out ball ornaments shapes from some scraps of red construction paper I had lying around. I used a circular pin and a red sharpie to get the perfectly round shape, but I'm sure I could have eyeballed it as well. Then I cut a small piece of brown ribbon and attached one end of the paper and the other end to the present with tape.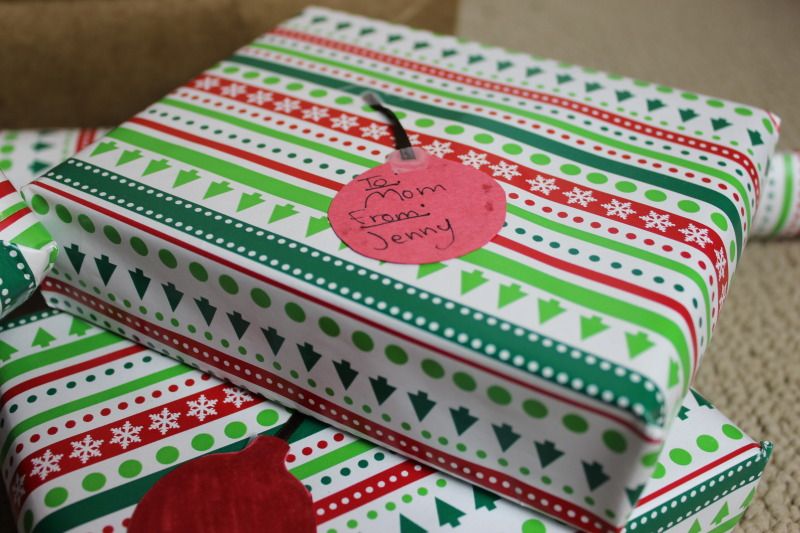 On the back of the construction paper I wrote who it's to and who it's from (me!)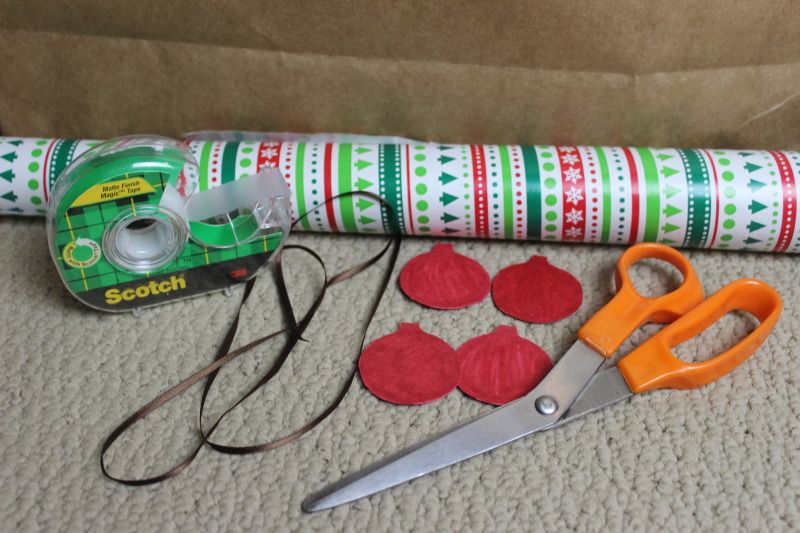 If you want to do this yourself all you need is above! (and a red sharpie and pin if you don't want to eyeball the circle shape.) Good luck and happy holidays!
J.