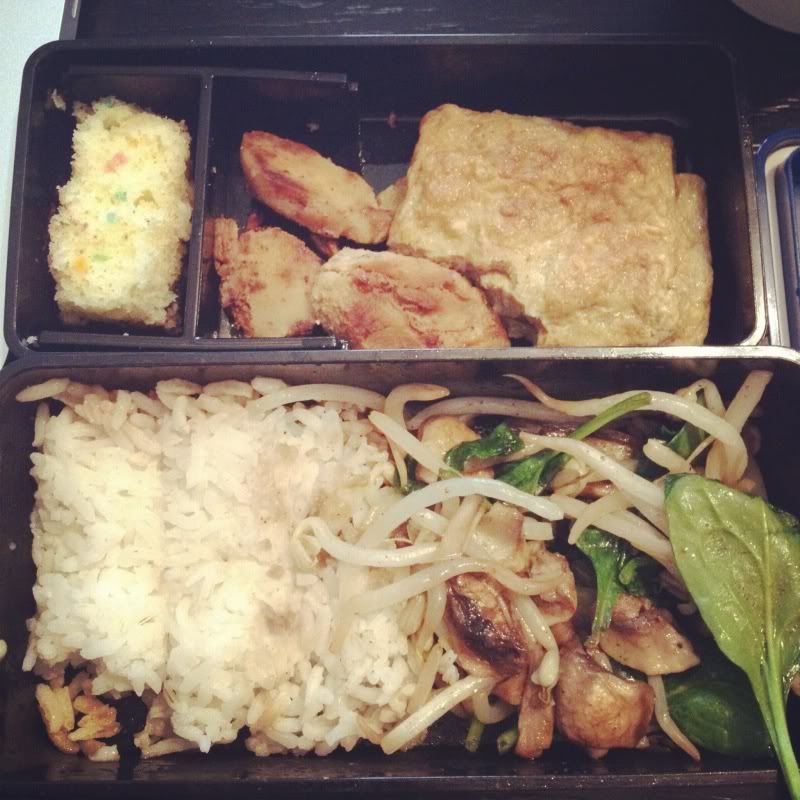 Here is the second ever bento box I've made. I recently found this photo on my phone, I'm guessing its months old. I have not made a bento box in forever! I really should try it again soon.
The larger half (bottom) contains leftover rice and a quick vegetable stir-fry I made that morning. It's just beansprouts, spnich, and mushrooms cooked with a tiny bit of oil. The smaller half (top) has an
egg tamagoyaki
(a bento box recipe found on JustBento), leftover chicken (from what I can tell, I honestly don't remember), and a small piece of cake.
It's only slightly different than the
first bento box
I made. I think the addition of rice was what made it a bit more filling. I think next time I might need to dedicate one entire half to rice.
Do you have a bento box? What is your favorite bento box recipe?
J.